Trends in Email Marketing
That's time to discover several crucial email marketing trends that set to shape your 2020 plan, via mobile automation and simpler communication to AI and Email's expanded the role as one of the most trusted channels of communication in the present market.
Email Marketing Trends are rising day by day in the fastest-growing world of the internet. It creates a lot of crucial and essential development for consumers.The whole advertising phenomenon has been changed by the growth of mobile phones, which will play a key role in the coming years in the field of email marketing.Mobile browsing has now surpassed desktop browsing in terms of traffic level, which really plays a crucial role in email marketing trends as well. A vital rise in mobile traffic percentage has made every digital marketing channel optimised on the basis of mobile.
Current Trends
It is one of the most important research areas, researching how consumers surf the web and decide to buy it in digital space, is now the driving force behind a number of mobile-focused transformations. Topics such as Accelerated mobile pages (AMPs), Rich Communication Services (RCS) messaging, The steady increase in SMS marketing's popularity are the hot subject in this area.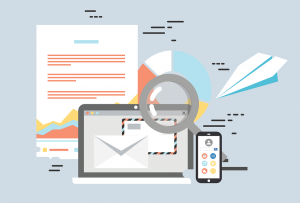 Most of the research conducted on email open rates have now reported that mobile offers more emails opens than desktops, reflecting mobile changes across the digital marketing spectrum. Mobile optimization is not just a simple task, as it is necessary to decode your emails to enable them to collapse into a mobile-viewable format. Nonetheless, for most email marketers, the field that you can make actual mobile optimization changes is in your text, photos, and overall design and layout. 
As we know all emails are reference sources for landing pages, blogs services, etc.which is a very important part of email marketing.
Currently, all email service providers are delivering mail across a wide range of devices, so it's worth finding that your email has an appropriate user experience across all systems.

The next major concern is the design and content that are now key to moving to mobile usability and readability.

Artificial intelligence in email marketing is the up-coming development that will bring together the most influential fields of advertising in the future.
While innovative technology is continuing to reshape email marketing, it's great to know that you can do a lot at every point of your plan to improve results that will be a game-changing factor in email marketing.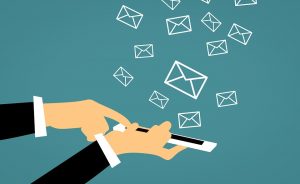 Email Marketing ?
Email Marketing is not dead. SMB's still believes Email Marketing as the popular way of marketing their products.The other traditional marketing methods cannot be totally avoided because case studies shows that always try email marketing after you make a buzz using the traditional marketing methods like TV, news paper ads etc.
How to implement it?
In a real world scenario suppose a company plans to market a new Laptop, they should first advertise the product using TV advertisement, newspaper and other traditional mediums. This will make the crowd aware that there is a new Laptop available in the market. Awareness plays a important role in the marketing
Next step is to send a customized mail to potential customers describing features of the new Laptop, its features, specifications, pricing and shops they are available. All the people who are aware of this product is definitely going to open and read this mail if it had reached his inbox.
If the mail is descriptive enough and a persuading one, for the potential customers there is a 90% chance that they makes an inquiry, and if you are providing a discount coupon along with this mail, the chance of inquiry further goes to 95%.
Once your product is purchased by the customers you can send out a feedback-form to these customers after a certain period of time. This enabled you to understand more about your product. If they have complaints you should rectify it as soon as possible and that makes customer happy because of you being pro-active. These steps will help you to further impress the customers and for creating goodwill about your product. Within no time your product is on the roll through word of mouth